Excerpts from an Unknown Guidebook
Book 1: Phases of the Moon
In 2019 our journey continues with the ongoing release of the Guidebook Series...
Book 1: Phases of the Moon
In every age, across time and space, there have been Folktellers. These are the select few who have been chosen to collect and share the stories that must be told.
Aaron is an average midwestern teen – or so he thinks. When his grandfather disappears under strange circumstances, Aaron's ordinary existence changes forever. He will soon discover a mysterious world where stories are powerful and dangerous, where deadly enemies and dark forces lurk just out of sight.
Accompanied by his friend Jake and an odd girl from another dimension, Aaron must save his grandfather from the gathering darkness, and the shadowy creatures that thrive within.
In time, Aaron will learn that whoever holds the story, wields the power, and that the choices he makes will change the destiny of the entire universe.
Welcome to the Folktellers Universe
Somewhere, between time and space; beside fantasy and fact, lies a universe undiscovered, until now.
The Folktellers Universe is an ever-expanding place where stories live, breathe and take on a life of their own.
You are not alone in this world. There is evil. And there is good.
The evil comes in shadow and takes on many forms. The good comes to guide, to teach and to learn along with you.
There are the Folktellers; travelers of time, space and dimension. They are the chosen, dedicated to collecting stories and sharing the ones that need to be told.
If I asked you to enter this realm, this new universe with me, would you? I promise adventure, danger and sights unseen by the human eye. But there are no guarantees. Death lurks around every corner and evil waits for your arrival. Eventually, we all have to choose.
Stay there, in the warmth and safety of your own, little world. Or come with me, and risk everything…
The first book in the Guidebook Series is now available!
Nain Rouge:
The Crimson Three
"Evil be to those who evil think..."
A legend whispers about a malevolent spirit lingering in the city of Detroit. Now it stirs in its slumber. The Nain Rouge - the fabled Red Dwarf of the Straits - gathers strength. Its power increases with each passing day, and things in Detroit go from bad to worse, with no end in sight. Soon the lengthening shadows reach out to the suburbs, where Elly and Tom grew up knowing very little about evil. But evil knows all about them.
Destiny has chosen the young teens to fight an invisible war that will reveal centuries-old secrets and test the bonds of friendship and courage. As the red tide rises, soon the city and the country will face ruin, and they know the Nain Rouge won't stop there. Before they can protect the world they love, Elly and Tom must learn how to be heroes... and come to grips with the truth of their own shocking legacy.
Nain Rouge:
The Red Legend
A Graphic Novel Adventure
Crowdfunded by fans through Kickstarter, this 80-page graphic novel is based on on Part 1 of the Nain Rouge Novel! Written by Josef Bastian and Illustrated by Patrick McEvoy.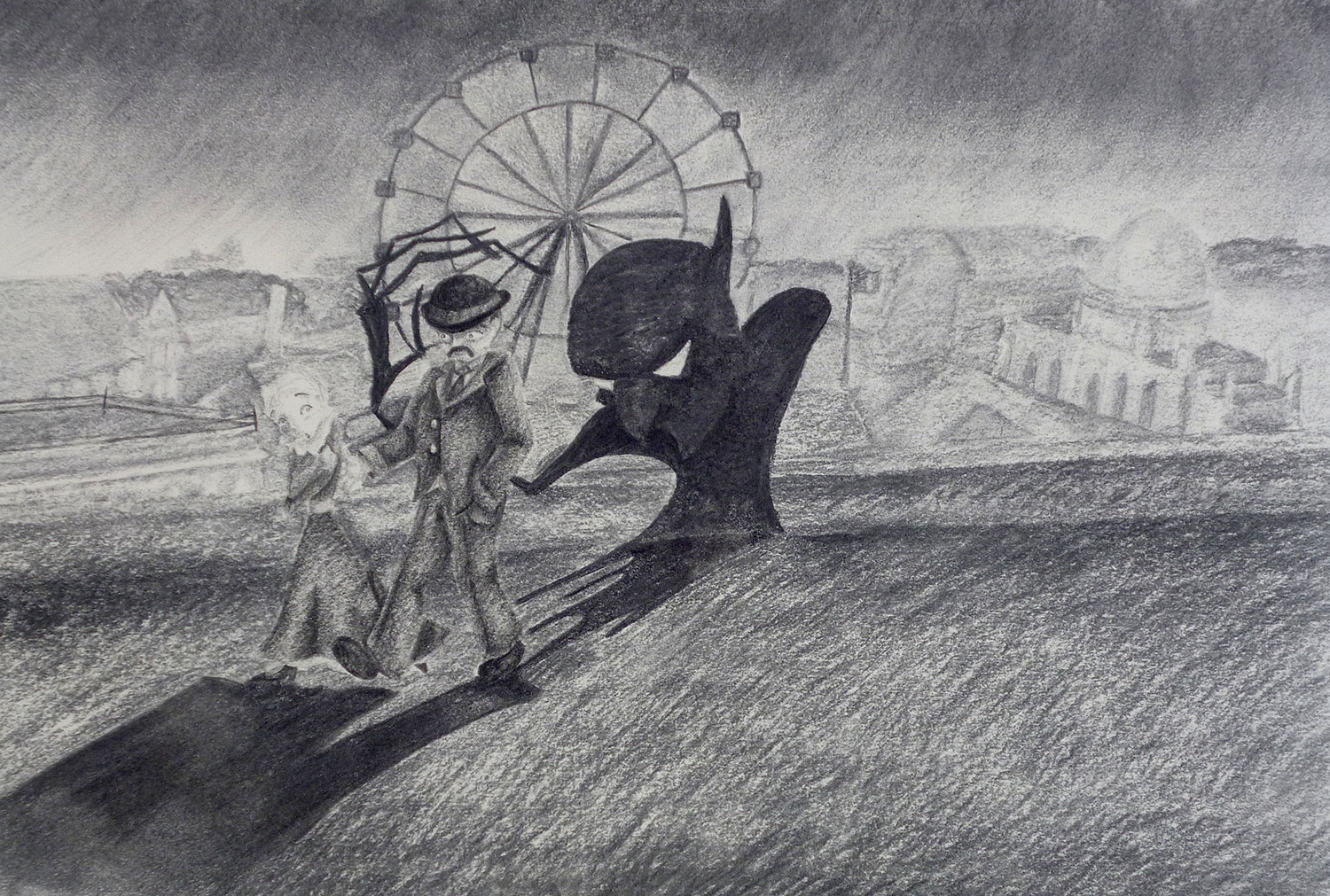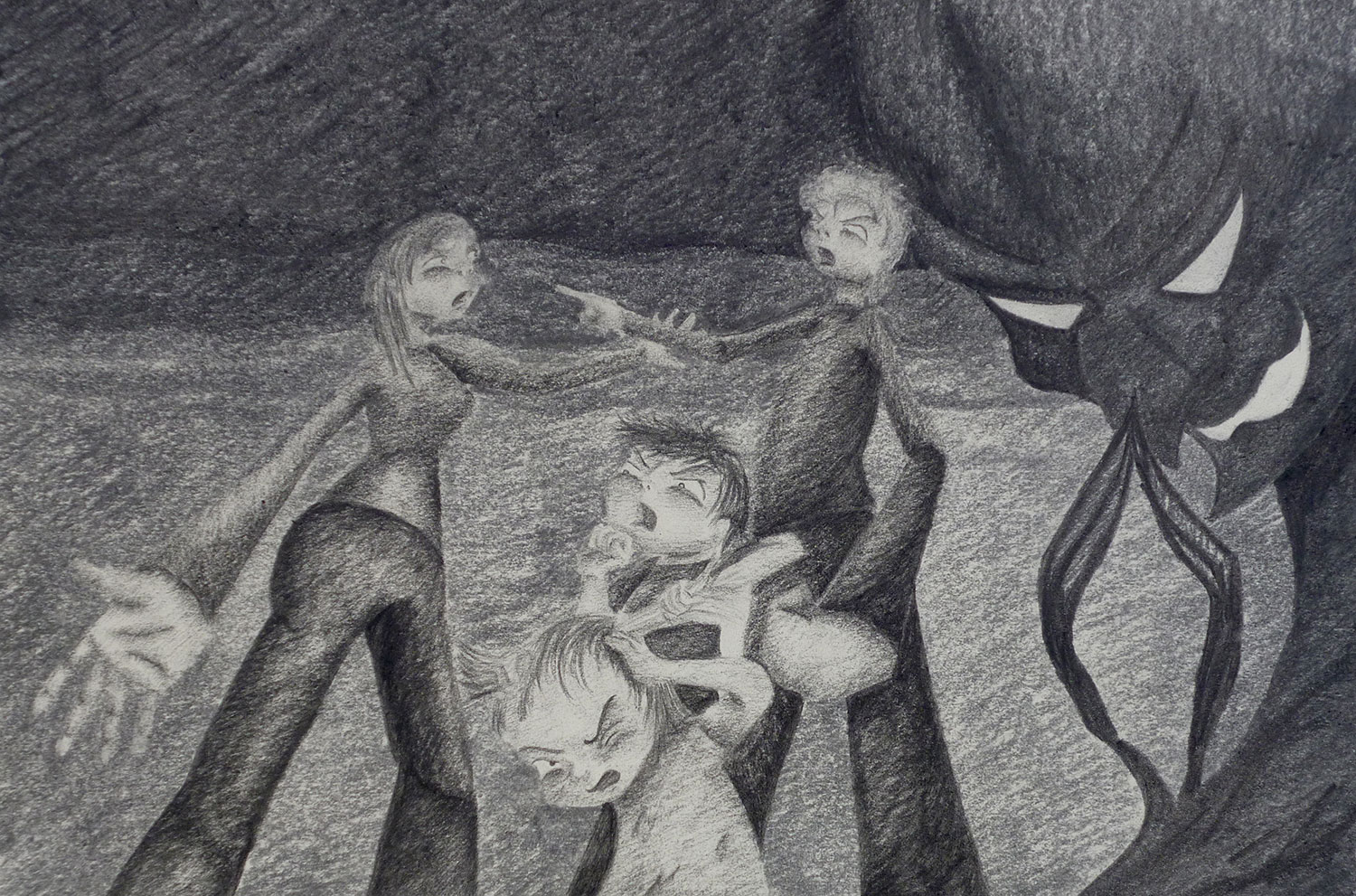 Share Your Story
Do you have a story to tell? Do you know of a local legend you'd like see in the Folktellers Universe? Or maybe you just want to say hello!
If so, please get in touch, we'd love to hear from you!